Jun 30, 2023 09:32 AM Central
Jean Kelly -Acne Esthetician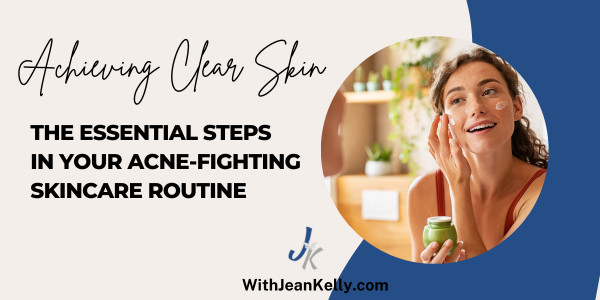 When it comes to clearing acne, establishing a consistent
skincare routine
is key. By following a targeted and effective routine, you can address the underlying causes of acne and promote a clearer, healthier complexion. Here are the steps:
Read more...
Jan 17, 2023 10:38 PM Central
Jean Kelly -Acne Esthetician
Keep Your Skin Looking Good & Protected with Acne-Safe Sunscreen
Are you ready to enjoy some sunshine and keep your skin looking its best? Then you need the right sunscreen. If you've been looking for a sunscreen that won't make your acne worse, then look no further.
Read more...