08/06/2022 12:00 PM Central
Jean Kelly -Acne Esthetician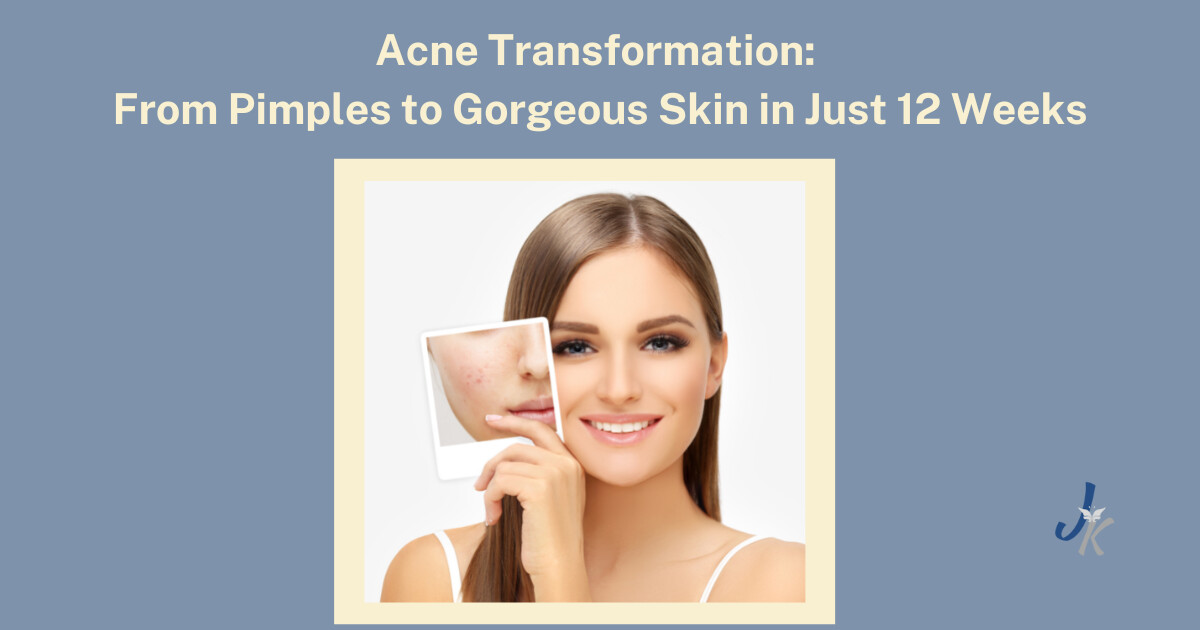 Are you wanting to get rid of your acne and transform your skin? Clear skin in just 12 weeks? It is possible! In this blog post, we will discuss the 12-week acne transformation program that has helped countless people achieve clear skin. We will also provide tips for sticking to the program and getting the best results. So if you're ready to say goodbye to acne and hello to gorgeous skin, keep reading!
Here's 4 Steps To Clear Skin:
Step One:
The first step in the
90 Day Clear Skin Program
is to commit to the program. This means following the schedule and instructions for the next 12 weeks. It may seem daunting at first, but trust us, it's worth it! The two week follow ups are the keys to success. Did you know that your skin acclimates to your new products every 2-3 weeks? That's why we make changes every 2 weeks to keep pushing the skin so you'll see your very own acne transformation!
Step Two:
The second step is to start using the products in the program. These are specifically chosen to help clear acne and improve skin health. The products are customized to your acne type.
Step Three:
The Third step is to be consistent with the program. You need to trust the process. This means using the products as directed and following the schedule. It may take a few weeks for you to see results, but consistency is a must!
Step Four:
Finally, the fourth step is to start a maintenance routine and enjoy your beautiful new skin!
If you follow these steps, you will be on your way to clear skin in just 12 weeks. But remember, consistency is key! So don't give up if you don't see results immediately. Just stay consistent and trust the process. We promise, it's worth it!
This post is sponsored by the 90 Day Clear Skin Program. For more information on the program and how it can help you achieve clear skin, visit their website at
www.WithJeanKelly.com.