Sep 6, 2022 10:02 PM Central
Jean Kelly -Acne Esthetician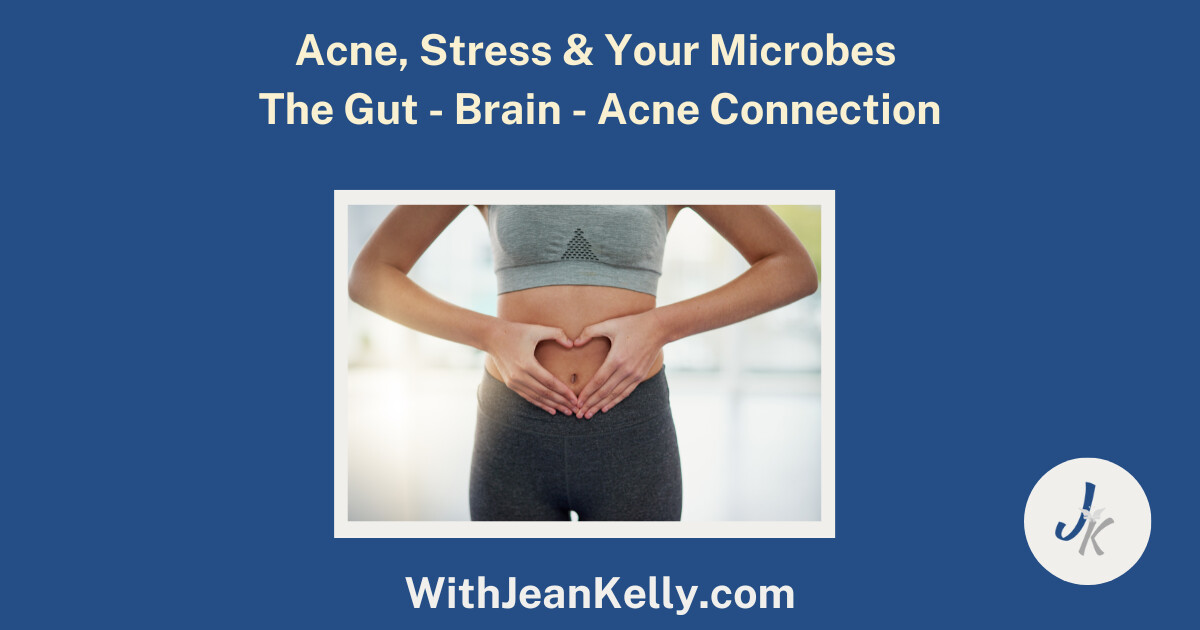 GUT- BRAIN - ACNE CONNECTION
It may not seem obvious or intuitive, but your body is interconnected in many ways and more research is focusing on the "microbiota-gut-brain axis." It's the very complex connection between your gut, its microbes, and your brain. This new field has been called a "paradigm shift in neuroscience" (Dinan, 2017).
In fact, there are a number of ways that we're beginning to understand how our gut microbes can affect our brain and our skin. One is via the "vagus" nerve, which is a nerve that directly connects your gut to your brain. The other ways are through "biochemical messengers." Biochemicals that are made in your gut and travel throughout the body to communicate with other organs, including your brain. Examples of biochemicals include short chain fatty acids, cytokines, and even tryptophan (the amino acid that the neurotransmitters melatonin and serotonin are made from).
The exciting thing is that this may help us with not only mood and stress, but the microbiota-gut-brain axis may one day prove to be helpful for other conditions like autism and Parkinson's. "Our trillions of gut microbes seem to be more closely interconnected with our moods than we used to think. "
MOOD, STRESS, AND YOUR MICROBES
Several studies show that stressed rodents not only have increased stress hormones and stressed behaviors; but, they also have different gut microbes! This has also been studied, to a small extent, in people too. One study showed that moms with high levels of stress hormones during pregnancy had infants with more of the "bad" gut microbes. Bad gut health and stress have also been shown to cause acne breakouts.
But, can it work the other way around? Can changing our gut microbes affect our moods and stress responses?
Studies of rodents that grow up without any gut microbes at all (in a "bacteria-free" environment) respond to stress more than mice with normal gut microbes. Then, when they're given either a probiotic or gut microbes from non-stressed mice, their stress responses often go back to normal.
"Gut microbiota and probiotics alter behavior and brain neurochemistry." (Ait-Belgnaoui, et. al., 2012) That's a pretty powerful statement.
Do you want to clear your skin and restore your gut? This
ebook
may help!
Special offer with coupon code GutHealth